Dental Technology

At Hammel Dentistry we use cutting-edge dental technology to provide you with safe, fast, and effective results!


Intraoral Camera

An intraoral camera is a handheld appliance that is shaped like a wand. The tiny camera at the tip of the appliance takes hundreds of pictures per second to capture an in-depth and accurate image of your mouth. This image is sometimes used to create a digital impression of your teeth and gums. A digital impression is particularly useful for same-day dental crowns.


Same Day Crowns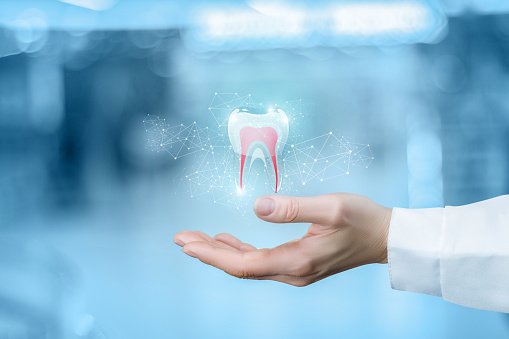 Dr. Kathrine Hammel, DMD understands how valuable your time is, which is why we offer same-day dental crowns. This means we can prepare your tooth, take an impression, and fabricate your restoration, all within a single appointment.

Traditional dental crowns typically require multiple appointments for multiple procedures. The data we capture with our intraoral wand is wirelessly transferred to our computer system. We then use CAD/CAM software to design your crown "chairside" as you watch in real-time. Next, this information is sent to our milling unit, which transforms a single block of porcelain into your aesthetically-pleasing restoration.


Digital Radiography

Digital radiography has greatly enhanced the practice of dentistry. At Dr. Kathrine Hammel, DMD, we use an enhancement process that allows the patient and the doctor to see images of the teeth in higher resolution on a large format for easier detection of problems, all while decreasing the radiation exposure to the patient. The process we use further defines the radiograph, resulting in clinically meaningful images that are sharp, detailed and rich in contrast.


Digital Scanner

Our surgical center features the latest state-of-the art technology, including 3D imaging and digital impressions. Our 3D cone beam imaging system allows us to support a high level of patient care, as this system offers 3D computer-generated scans in order to provide a detailed and advanced look at the teeth, nerves, bone and tissues, with cross-sectional and 3D views. This provides critical information that won't be available with a traditional "flat" dental x-ray.


Schedule Your Appointment

If you want the very best in professional dental care call 520-647-2888, and schedule your appointment today!